Latest Casino Bonuses

You Can Go Home Again
It's a delight to be back home where the shadows of my childhood began.
Thomas Wolfe wrote a novel, 'You Can't Go Home Again,' about a writer who returns to his hometown after publishing a book critical of the town and its people. He is rejected by the population and subjected to criticism and death threats and has to flee the place in fear for his safety.
I didn't leave Sutersville, PA., a small community populated by coal miners and steelworkers under those conditions.
My hometown, population less than 1,000, is 20 miles south of Pittsburgh. We have two casinos, The Meadows in Washington, PA. and the Rivers Casino in downtown Pittsburgh. Another is being developed in nearby Jeannette.
These casinos and their poker rooms are popular with the locals who no longer make the five-hour drive to Atlantic City, N.J. to try their luck at the tables. They enjoy the perks offered by the casinos (free cash to play the slot machines, free drinks and good food at low prices).
When I arrived at my brother's home on Sutersville Hill, my computer couldn't connect to the Internet. My brother Legs had a solution.
'Why don't you go to the library in Herminie?,' he suggested. 'It's located in our old high school.'
I made the six-mile drive to the school. The road I had traveled so many years ago in a school bus was wonderfully familiar to me. Things haven't changed much in this part of Pennsylvania. The same old houses and barns, along with a few businesses, mostly shut down, along country roads with no center stripes.
Corn fields and former blackberry patches, along with ancient looking sycamore, oak, apple and cherry trees. Houses with a need of a new paint job, the insular peeling in the morning sunlight and dogs barking at the stranger wearing the New Mexico serape and cowboy hat. I felt right at home.
The Meadows is a casino that is popular with the local citizens. My brother enjoys the slot machines there and receives $70 worth of free play each week because of his frequent visits. I was a bit disappointed in the casino.
While it provides free drinks and dice games, the poker room only offers $1-3 no-limit Texas Hold'em. I pointed out to the poker room manager that on the Internet the casino claims it offers limit Hold'em and Omaha High-Low. The manager seemed surprised at my claim and said if 10 people came in and wanted to play limit poker or Omaha High-Low that it would furnish the table and the dealer.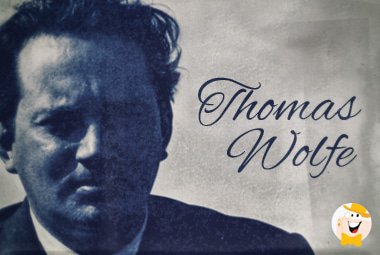 'But you don't even have a board for people to sign up for it,' I pointed out. He shrugged. Sorry. No-limit is the only game we're offering today, he said.
Today I am going to Charleroi to take a bus to Pittsburgh to play in the Rivers Casino. The Rivers is located next to the football stadium where the Pittsburgh Steelers defeated the Baltimore Ravens last night, 39-38, thanks to a field goal kicked in the final seconds of the game.
I know the Rivers offers limit poker and Omaha High-Low because I have played those games there in the past. It has a much larger poker room than the Meadows. I am looking forward to my experience there.
Thomas Wolfe was wrong. You can go home again if you leave under the right circumstances.
Mandy, the librarian at the Sewickley Township Library in Herminie, is proud of the library in my old high school, as she rightfully should be. The library has an interesting selection of books, DVDs and other reading materials. It even has a small writing club that meets once a month.
'We only have eight or nine members,' she said, 'but we're hoping it will grow.'
The library issued me a card, and I am planning to help support the library financially. Hey, I am back home and loving it. Things can't get much better than that.